DOWNLOAD OUR DENTAL IMPLANT
PRICING & INFORMATION GUIDE
Fill out the form and we will email/text
you the guide along with a $350 savings offer!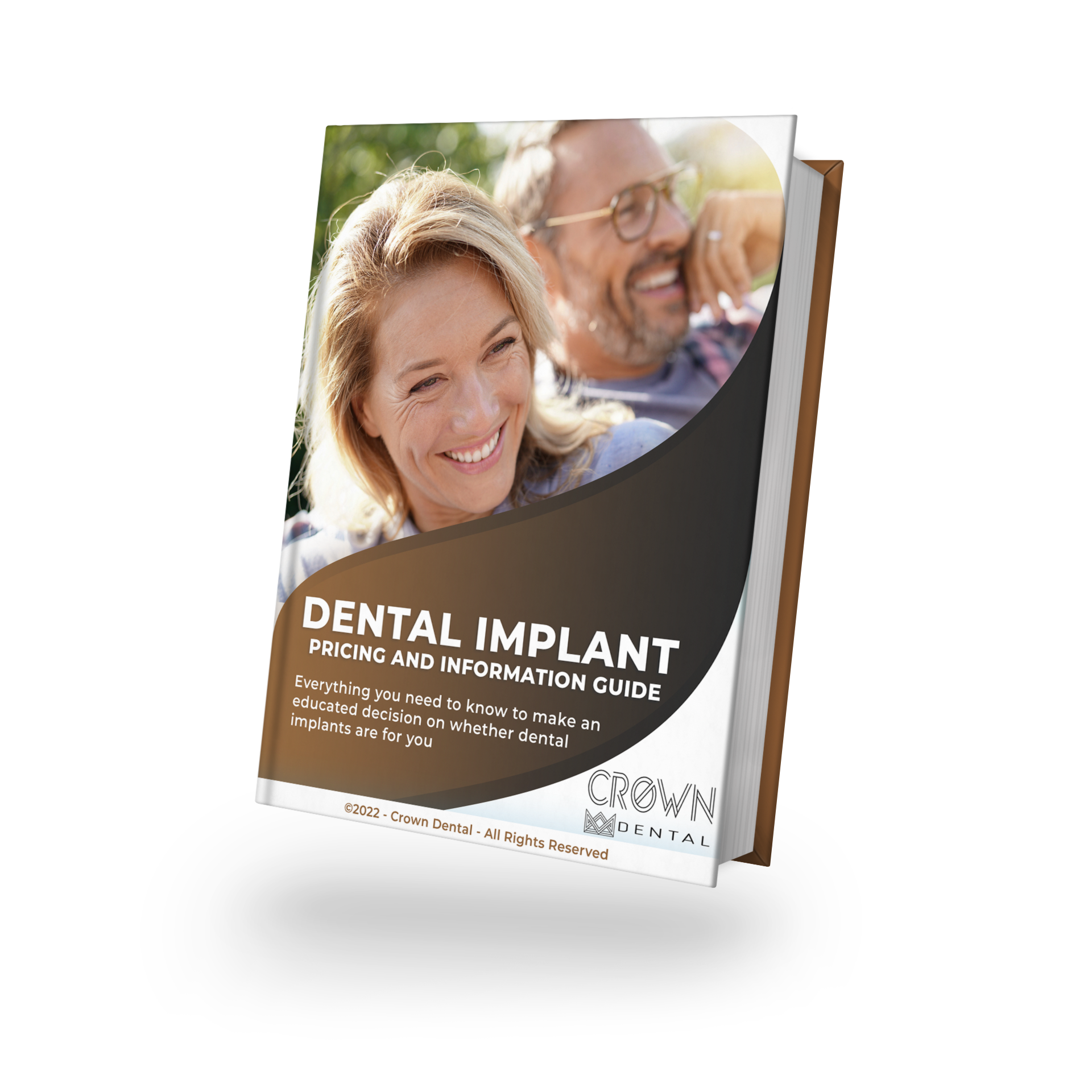 Dental Implant Options
Average Pricing
Factors That Affect Eligibility
And More ...
The first step of All-on-4® dentures is a dental examination where we will examine the patient's mouth thoroughly. Detailed X-rays and CT scans will be taken to get an overall picture of the mouth to create impressions so that permanent teeth will fit securely and naturally. At least 4 titanium implants will be placed in the jawbone. They can be placed in the upper and/or lower jaw as determined by the dentist. The back implants are angled for a natural look and feel. The prosthetic teeth will then be placed on the implants with special connectors called abutments. Once the temporary dentures are in place, Dr. Cantu will make adjustments as needed to ensure comfort and a natural look.
Over the next few weeks and months, the patient will have check-ups. At around 6 months, when the gums have fully healed and the bone has fused to the implants, Dr. Cantu will take new impressions of the patient's mouth. From these, a permanent set of teeth will be constructed.
The temporary dentures will be removed and the custom-made All-on-4® dentures will be fitted into the patient's mouth for a long-lasting, brilliant smile.
All-on-4® dentures should be cared for just like a patient's normal teeth with daily brushing, flossing, and rinsing with mouthwash.
A patient should keep up with regular dental check-ups and cleanings to keep their new teeth in optimal condition.
The cost of All-on-4® dentures cost is usually charged per arch for the upper or lower jaw. Per arch, the price can start at around $9,500 and final prices can vary significantly based on the patient's condition, whether the lower jaw, upper jaw, or both need implants. It is always best to consult with the dentist to get a detailed breakdown of the costs. Our front office can also check with the patient's insurance carrier to see if any of their costs are covered.