DOWNLOAD OUR DENTAL IMPLANT
PRICING & INFORMATION GUIDE
Fill out the form and we will email/text
you the guide along with a $350 savings offer!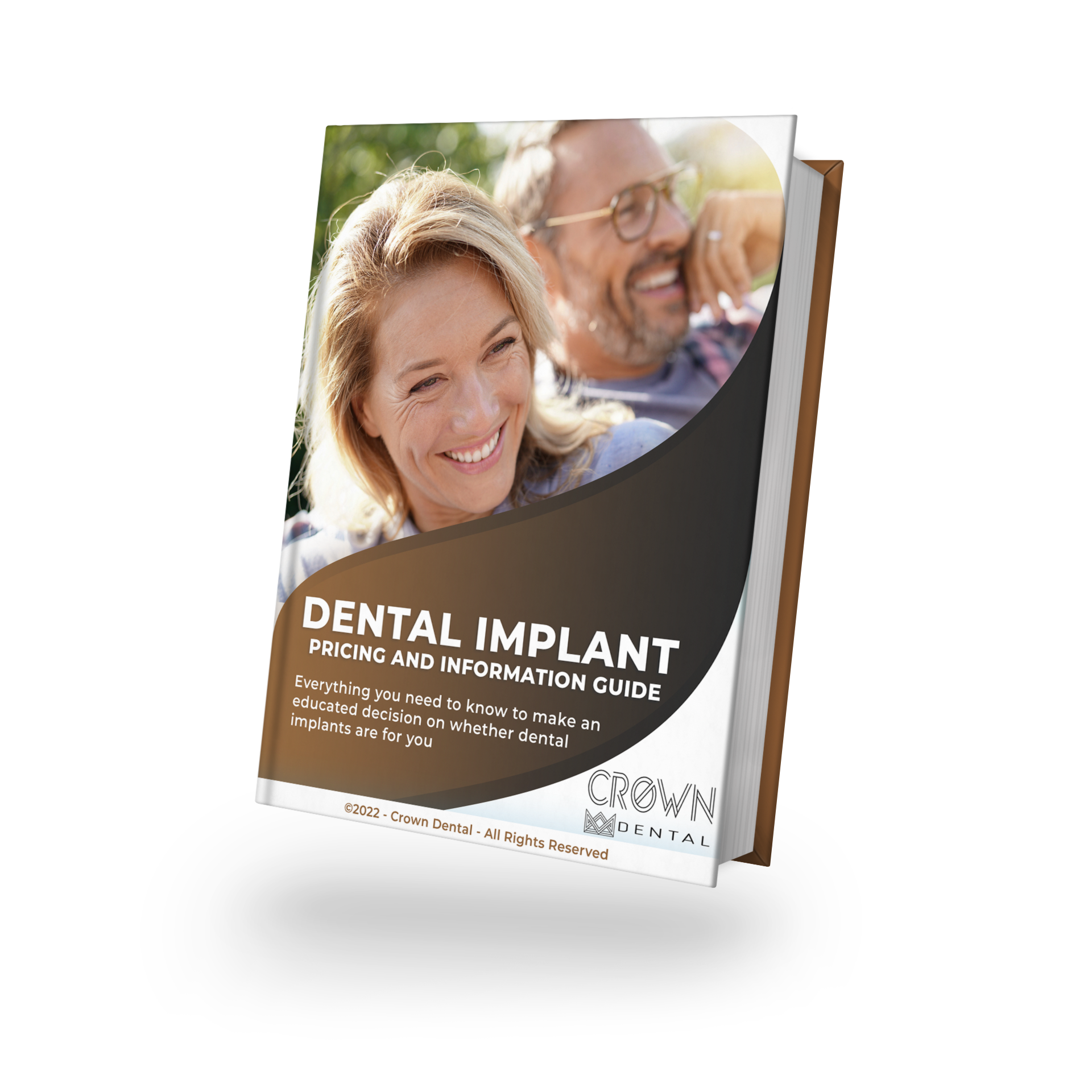 Dental Implant Options
Average Pricing
Factors That Affect Eligibility
And More ...
Removable dentures are usually completed in 2-5 appointments with Dr. Cantu. Once the mouth is prepared for the dentures, we will take molds of the patient's mouth to send to the dental laboratory.
While the custom dentures are being made, the patient will be given a set of temporary dentures to wear.
Once the dentures are returned to the dentist, the patient will return to have their new dentures fitted and learn about proper denture care.
The patient may need to return in 2-4 weeks so the dentist can re-check the fit of the dentures and the patient's bite.
Removable dentures will need to be cleaned frequently, following the care instructions provided by our team. With proper care, removable dentures usually last 2-10 years. Patients should continue to schedule annual dental exams so we can check the gums, any remaining teeth, and the condition of the dentures.
Complete dentures may cost from $400 to $8,000, but most dental insurance plans will cover some of the costs. Patients may have additional costs if they need teeth extracted or oral surgery. Our team will go over treatment options and costs during the initial consultation.
Before & After Removeable Dentures
*Individual results are not guaranteed and may vary from person to person. Images may contain models.