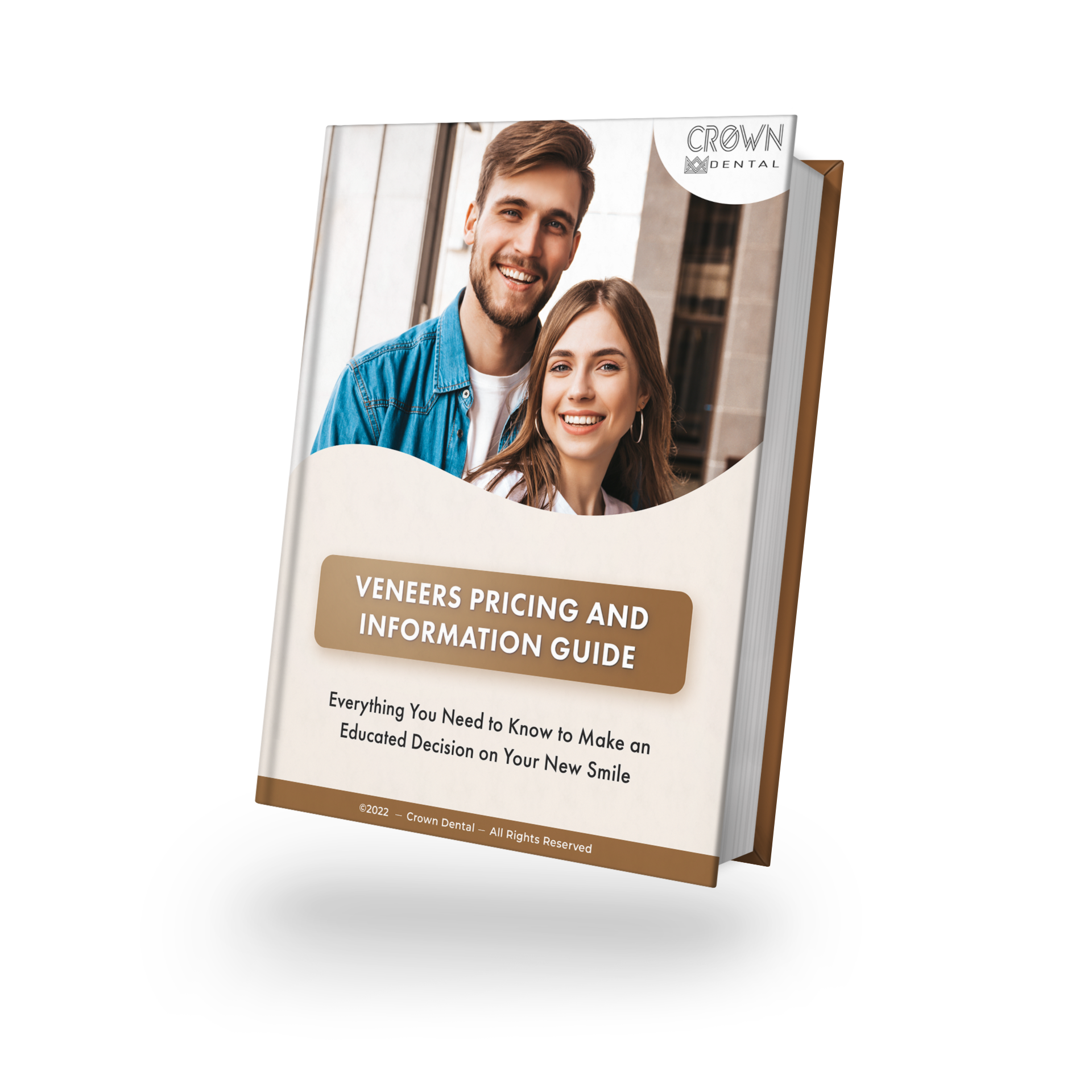 Veneers Options
Pricing Factors
$300 Savings
And More!
As a no-prep approach, composite resin veneers eliminate the need for reducing the enamel structure, using a local anesthetic, and wearing temporary veneers. Resin veneers are handcrafted chairside by Dr. Cantu and generally take only one visit to complete. To create and place resin veneers, a special cleansing solution will be applied to the front surfaces of the teeth, which assists the composite in adhering to the tooth structure. The appropriate shade of composite material will be selected to enhance the look of the smile and applied in a thin layer to each tooth, forming individual veneers. After the composite veneers have been cured (hardened) to the teeth with a special curing light, Dr. Cantu will expertly shape, contour, and polish each resin veneer to look and feel just like natural teeth. With proper home care and regular dental exams and cleanings, composite resin veneers can last for up to ten years.
Before each porcelain veneer is placed, Dr. Cantu must remove a thin layer of enamel from the front surface of each tooth to make room for the veneer. After the enamel is removed, a digital impression of the teeth is made and sent to a dental laboratory where a lab technician will tailor-make the patient's veneers. The veneers are made of several thin layers of ceramic. Until the veneers are ready, the patient will wear a set of temporary veneers. Once the veneers have arrived from the lab, the patient will return to our office for an appointment to have the restorations permanently bonded to the teeth. Porcelain veneers are durable and can last up to 20 years with proper oral hygiene and care.
For the first few days after having porcelain veneers placed, a patient may be more sensitive to hot and cold temperatures because of the removal of the natural enamel. This should subside within a few days. A week after the veneers are placed, a patient needs a follow-up appointment at our office to make sure the mouth is responding well to the porcelain veneers. Due to the material that they are made of and since they are easy to polish, the probability of staining porcelain veneers is slight to none. However, it's still a good idea to brush after consuming foods or drinks that stain the teeth, especially coffee, soda, tea, and red wine. Veneers should be brushed with a non-abrasive toothpaste, flossed, and rinsed with mouthwash just like natural teeth. Patients should be sure to keep up with regular dental appointments so Dr. Cantu can perform professional maintenance by polishing the veneers with a special, non-abrasive paste to keep them in pristine condition.
The cost can vary when it comes to porcelain veneers. Factors such as the labor and skill going into creating the veneers, the number of teeth that will be treated, and the material used all play a role. Typically, porcelain veneers can cost between $1,500 – $2,500 per tooth while composite resin veneers range from $200 – $500 per tooth. Veneers are considered a cosmetic treatment and usually isn't a covered benefit under dental insurance plans. In some situations, certain plans may cover a portion of the cost for veneer procedures.