Our dentist, Dr. Walberto Cantu, and his staff at Crown Dental in West Richland, WA want to ensure the comfort and confidence of every patient before, during, and after their dental procedure. With nitrous oxide, also called laughing gas, happy gas, or inhalation sedation, patients are temporarily sedated and calmed so that they feel less anxiety and discomfort. Since nitrous oxide anesthetizes patients just enough to eliminate pain and apprehension, they are still conscious enough to listen to instructions, making it a valuable tool for dental procedures. The clear, odorless gas is administered comfortably through a hood over the patient's nose, and Dr. Cantu controls the amount according to each patient's individual needs.
Reviews
"Very friendly, I had several questions and they answered every single one of them. Thank you Dr. Cantu. We are very happy with your service. We'll be back in 6 months ????????"
- R.S. /
Google /
Feb 09, 2019
"excelente servicio y sobretodo bilingües"
- S.V. /
Facebook /
Feb 22, 2020
"The entire staff is friendly and gets my sense of humor, 😉 They're knowledgeable and experienced. Dr. Cantu is awesome."
- L.P. /
Facebook /
Feb 22, 2020
"I just want to say how happy I am with Crown Dental. Dr Cantu is such a sweet man...you can tell that he's the real deal. He made me feel very comfortable and hopeful about finally getting my smile back and I could tell that he really did care about my concerns regarding my ability to feel confident with my smile.His dental skills are unmatched by any other dentist I have ever been to. I braced myself as I waited for him to pull my wisdom tooth out...only to find out that he had already finished the job! The whole staff is just amazing! Every person from start to finish treated me with the utmost care and kindness. There is a VERY good presence in this practice! I know I found my Dental Home!"
- C.C. /
Google /
Feb 21, 2020
"Dr. Cantu has earned my respect. I highly recommend him as a dentist. After he worked on my teeth several times they look stunningly pretty to me, even though I have just a few teeth at this point. I must say I smoked for years, brushing and flossing cannot overpower tobacco damage to teeth. The few teeth I have left he agreed we can keep and must. Dr. Cantu's bedside manner is remarkable, even with someone like me that does not have 32 teeth. He is remarkably kindhearted. I have been to several dentist throughout my life when possible, and he stands with the best of the best. He is really blessed with a talent of excellency in dentistry, and he appears to know he is blessed. His office is very clean and appealing. His staff attentive. His assistant excellent too. His background music soothing. I am thankful to have Dr. Cantu as a dentist!"
- D.C. /
Google /
Feb 18, 2020
Previous
Next
What to Expect with Nitrous Oxide Sedation
Typically, nitrous oxide is combined with oxygen for safer results. To begin sedation, the dentist places a nasal hood over the patient's nose and the patient is instructed to breathe normally through their nose in order to inhale the gas. The nitrous oxide will start working within a few minutes and the patient will begin to feel light-headed. After that, the patient will notice a tingling sensation, usually in their arms and legs, or a vibrating feeling that is followed by a warmth through the body. Once the gas takes full effect, the patient should experience a sense of euphoria, or well-being. Unlike other forms of sedation, the dentist can determine the exact amount of time that the nitrous oxide is needed. Therefore, it can be switched on and off at any given time, depending on the patient's needs.
Nitrous Oxide Sedation Treatment Aftercare
Once the dentist has stopped the supply of nitrous oxide, the gas should leave the body within 3 – 5 minutes, which means that the patient should have no "hangover" effect and is safe to drive home after the procedure. Since nitrous oxide is a relatively safe form of sedation, there are usually no negative side effects associated with the gas. In rare instances, a patient may report slight nausea. If a patient is prone to nausea, it is suggested they eat something before receiving nitrous oxide.
Nitrous Oxide Sedation Anticipated Costs
The exact price of nitrous oxide can vary depending on whether the cost of the gas is charged per hour or per visit. A patient can normally expect the cost of the gas to be between $75 and $100, but it is best to check with a dentist in order to get a better understanding of the price. In addition, our front office can check with the patient's insurance company to see if nitrous oxide is partially or fully covered.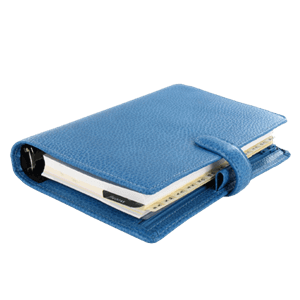 When you contact our office to schedule an appointment, we are happy to answer any questions you may have regarding sedation. We can walk you through the process and discuss the advantages and disadvantages. Please contact us today to schedule your consultation to see if nitrous oxide is right for you.
Related Procedures