At Crown Dental, we are excited to offer intravenous (IV) and general sedation to help our West Richland, WA patients enjoy a more positive dental experience. Sedation can be used on individuals who experience moderate to severe levels of stress or fear about going to the dentist or those requiring more complex types of care. IV conscious sedation is administered intravenously, taking effect rather quickly, and can help keep you relaxed and calm during your dental visits. Although you remain conscious during the procedure, the relaxation and short-term memory loss can make you feel like you have been asleep. Dr. Walberto "Wally" Cantu can also adjust the amount of medication based on your needs and to ensure your safety and comfort. General anesthesia is delivered through gas inhalation or intravenously and offers deeper sedation, allowing you to drift off to sleep and remain peacefully unconscious while your dental treatment is being performed. To learn more about your options for sedation dentistry, please contact our office today.
Reviews
"Very friendly, I had several questions and they answered every single one of them. Thank you Dr. Cantu. We are very happy with your service. We'll be back in 6 months ????????"
- R.S. /
Google /
Feb 09, 2019
"excelente servicio y sobretodo bilingües"
- S.V. /
Facebook /
Feb 22, 2020
"The entire staff is friendly and gets my sense of humor, 😉 They're knowledgeable and experienced. Dr. Cantu is awesome."
- L.P. /
Facebook /
Feb 22, 2020
"I just want to say how happy I am with Crown Dental. Dr Cantu is such a sweet man...you can tell that he's the real deal. He made me feel very comfortable and hopeful about finally getting my smile back and I could tell that he really did care about my concerns regarding my ability to feel confident with my smile.His dental skills are unmatched by any other dentist I have ever been to. I braced myself as I waited for him to pull my wisdom tooth out...only to find out that he had already finished the job! The whole staff is just amazing! Every person from start to finish treated me with the utmost care and kindness. There is a VERY good presence in this practice! I know I found my Dental Home!"
- C.C. /
Google /
Feb 21, 2020
"Dr. Cantu has earned my respect. I highly recommend him as a dentist. After he worked on my teeth several times they look stunningly pretty to me, even though I have just a few teeth at this point. I must say I smoked for years, brushing and flossing cannot overpower tobacco damage to teeth. The few teeth I have left he agreed we can keep and must. Dr. Cantu's bedside manner is remarkable, even with someone like me that does not have 32 teeth. He is remarkably kindhearted. I have been to several dentist throughout my life when possible, and he stands with the best of the best. He is really blessed with a talent of excellency in dentistry, and he appears to know he is blessed. His office is very clean and appealing. His staff attentive. His assistant excellent too. His background music soothing. I am thankful to have Dr. Cantu as a dentist!"
- D.C. /
Google /
Feb 18, 2020
Previous
Next
Best Candidates for IV Sedation
IV sedation: Top candidates for IV sedation, also known as "twilight sedation," are those who feel moderate stress when undergoing dental procedures, patients who have experienced traumatic dental visits in the past, and individuals who feel uncomfortable or nervous at the thought of visiting the dentist. Even patients with multiple treatment needs or a stronger gag reflex may find they are better able to relax and get the dental care needed without distress or anxiety. IV sedation can be used safely for both children and adults.
General anesthesia: Patients with extreme dental phobias or fears may be ideal candidates for general anesthesia. Individuals who are unable to remain still due to behavior challenges or sit comfortably in the dental chair may also be able to get the dental care needed by receiving general sedation for their treatment. General anesthesia may be a recommended option to help children and adult patients improve their oral health in the absence of stress, fear, or worry.
Prior to selecting IV or general sedation for a procedure, Dr. Cantu will speak with you regarding the various sedation options our practice provides and review your medical and dental histories. Together, we can decide the appropriate type of sedation to meet your individual needs.
What To Expect with IV Sedation
For IV sedation, a small needle will be placed into a vein and the medicine will be administered. You will begin to notice the effects in a few seconds. Dr. Cantu and our team will begin to carry out your dental procedure while monitoring the IV levels along with your vitals. After the procedure is finished, the IV will be removed and you will feel alert again within a couple of minutes.
When general anesthesia is chosen, sedation medication will be inhaled through a mask placed over the nose and mouth or delivered intravenously into the bloodstream. Shortly after the administration of the sedative medication, you will feel extremely drowsy and fall into an unconscious state. A breathing tube will be inserted and your vitals monitored throughout the entire procedure. Once your treatment is complete, the mask or IV and ventilation tube will be removed and you'll be positioned in a recovery area and will awaken a short time later.
It is advised that you do not operate a vehicle for a period of 24 hours following IV or general sedation. You should arrange for someone to pick you up from your procedure appointment and drive you home. Since you may feel tired for the rest of the afternoon, we advise that you drink appropriate amounts of water to remain hydrated and relax for the remainder of the evening. In some cases, you may become nauseous or experience temporary memory loss. These symptoms will typically fade away within a day. If you experience any abnormalities or if your symptoms persist, please contact our practice immediately.
IV Sedation Anticipated Costs
Intravenous and general sedation may or may not be covered in part by dental insurance. Prior to approving the sedation procedure, our billing staff will get in touch with your insurer to ascertain any extra out-of-pocket costs. On average, the cost of IV sedation ranges between $500 – $700 while general anesthesia typically falls between $600 – $1,000. Crown Dental also offers flexible payment options to make receiving dental treatment more affordable for many of our patients.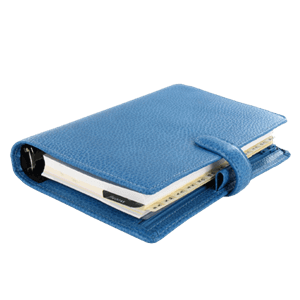 Visiting the dentist should be a pleasant and positive experience. With IV or general sedation, you could enjoy less stress and anxiety when undergoing treatment to improve your oral health. Crown Dental is pleased to offer IV sedation dentistry and general anesthesia to our West Richland, WA patients to provide relaxed and comfortable care. If you are interested in learning about IV and general sedation, or other options, get in touch with our West Richland, WA practice and schedule a visit with Dr. Cantu today.