After losing some or all of your teeth due to oral diseases, decay, or trauma, Crown Dental can restore your smile with removable dentures. Restoring both function and appearance, removable dentures let patients chew and bite normally, and the shape of the mouth and teeth remains filled out. Our West Richland, WA dentist, Dr. Walberto Cantu, offers both complete removable dentures, which replace both upper and lower teeth, as well as partial dentures that replace several missing teeth but leave the undamaged teeth. Since the removable dentures are not rooted into the jaw like implant dentures, you can take them out as necessary for cleaning and other matters. Overdentures are another options for patients who are candidates. These dentures are implant-retained and rest directly on the gums. They can be applied to both the upper and/or lower jaw, are removable, and secured to the implants through retentive attachments that are made into the denture. We ensure that all of our removable dentures are top quality to fit your needs at Crown Dental in West Richland, WA.
Reviews
"Very friendly, I had several questions and they answered every single one of them. Thank you Dr. Cantu. We are very happy with your service. We'll be back in 6 months ????????"
- R.S. /
Google /
Feb 09, 2019
"excelente servicio y sobretodo bilingües"
- S.V. /
Facebook /
Feb 22, 2020
"The entire staff is friendly and gets my sense of humor, 😉 They're knowledgeable and experienced. Dr. Cantu is awesome."
- L.P. /
Facebook /
Feb 22, 2020
"I just want to say how happy I am with Crown Dental. Dr Cantu is such a sweet man...you can tell that he's the real deal. He made me feel very comfortable and hopeful about finally getting my smile back and I could tell that he really did care about my concerns regarding my ability to feel confident with my smile.His dental skills are unmatched by any other dentist I have ever been to. I braced myself as I waited for him to pull my wisdom tooth out...only to find out that he had already finished the job! The whole staff is just amazing! Every person from start to finish treated me with the utmost care and kindness. There is a VERY good presence in this practice! I know I found my Dental Home!"
- C.C. /
Google /
Feb 21, 2020
"Dr. Cantu has earned my respect. I highly recommend him as a dentist. After he worked on my teeth several times they look stunningly pretty to me, even though I have just a few teeth at this point. I must say I smoked for years, brushing and flossing cannot overpower tobacco damage to teeth. The few teeth I have left he agreed we can keep and must. Dr. Cantu's bedside manner is remarkable, even with someone like me that does not have 32 teeth. He is remarkably kindhearted. I have been to several dentist throughout my life when possible, and he stands with the best of the best. He is really blessed with a talent of excellency in dentistry, and he appears to know he is blessed. His office is very clean and appealing. His staff attentive. His assistant excellent too. His background music soothing. I am thankful to have Dr. Cantu as a dentist!"
- D.C. /
Google /
Feb 18, 2020
Previous
Next
What to Expect with Removable Dentures
Removable dentures are usually completed in 2-5 appointments with Dr. Cantu. Once the mouth is prepared for the dentures, we will take molds of the patient's mouth to send to the dental laboratory. While the custom dentures are being made, the patient will be given a set of temporary dentures to wear. Once the dentures are returned to the dentist, the patient will return to have their new dentures fitted and learn about proper denture care. The patient may need to return in 2-4 weeks so the dentist can re-check the fit of the dentures and the patient's bite.
Removable Dentures Treatment Aftercare
Removable dentures will need to be cleaned frequently, following the care instructions provided by our team. With proper care, removable dentures usually last 2-10 years. Patients should continue to schedule annual dental exams so we can check the gums, any remaining teeth, and the condition of the dentures.
Removable Dentures Anticipated Costs
Complete dentures may cost from $400 to $8,000, but most dental insurance plans will cover some of the cost. Patients may have additional costs if they need teeth extracted or oral surgery. Our team will go over treatment options and costs during the initial consultation.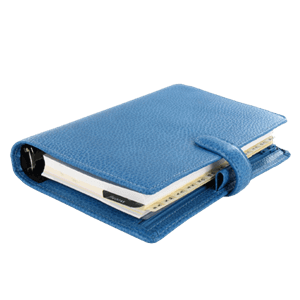 Removable Dentures Comfortable and Functional
If you are missing some or all of your teeth, consider removable dentures to restore your smile and the function of your teeth. With removable dentures, you can smile and eat with confidence.
Related Procedures