Our professional dental staff at Crown Dental in West Richland, WA takes digital X-rays to ensure the health of each patient's teeth, bones, and surrounding tissues at their annual dental exam. Through digital intraoral or extraoral x-rays, Dr. Walberto Cantu and his staff can find dental issues such as cavities, cysts, abscesses, impacted teeth, and bone loss. Depending on the patient's needs, a dentist at Crown Dental will use particularized x-rays. The x-rays offered are the Periapical, focusing on the entire tooth, and the Bite-Wing, showing the lower and upper back teeth. The Panoramic reveals the teeth, jaws, and sinuses, and the Occlusal centers on the bite of the upper or lower jaw.
Reviews
"Very friendly, I had several questions and they answered every single one of them. Thank you Dr. Cantu. We are very happy with your service. We'll be back in 6 months ????????"
- R.S. /
Google /
Feb 09, 2019
"Dr Cantu is one the most gentle caring dentists I've ever been to and I'm grateful for all that you did for me today! I look forward to working with you to restore my smile 😀 🖤 Randi Patterson"
- W.P. /
Facebook /
Dec 28, 2019
"Best Dental Experience! Great cleaning and the staff were very sweet and friendly!"
- J.C. /
Google /
Dec 27, 2019
"Wonderful service!"
- S.F. /
Google /
Dec 27, 2019
"My husband and I are really happy with Crown Dental, they explained everything really good and also are very friendly, I definitely reccomend my friends and family that if you need a Dentist go to Crown Dental👌"
- C.E. /
Google /
Dec 26, 2019
Previous
Next
Digital X-rays take no more than 5 minutes to complete and are not painful for the patient. A digital sensor will be positioned in or around the patient's mouth. The picture is taken and instantly sent to a computer where the X-rays can be viewed by our team and easily stored in the patient's file for future reference. Keeping past X-rays helps us see the patient's progress over time and makes it easier to notice changes.
After the X-rays are taken, we will go over any concerns they see with the patient. The dentist will then go through the patient's options for treatment or any recommendations for home care to prevent possible problems. Digital X-rays use a smaller amount of radiation compared to traditional X-rays, but patients should still wear a lead apron and let their dentist know if they are pregnant or breastfeeding so extra precautions can be taken.
Since digital X-rays are a preventative procedure, most insurance will cover the costs, minus the patient's copay. If paying out of pocket, patients may pay from $25 – $100 for bitewing X-rays, $60 - $150 for a panoramic X-ray, or $85 - $250 for a full-mouth series. Our office will call to determine the patient's coverage before billing.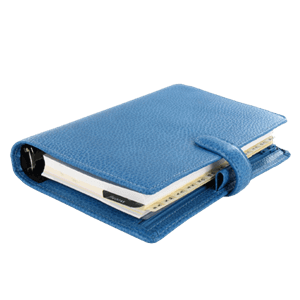 Digital X-rays help your dentist see and prevent dental problems, like cavities and gum disease. An annual dental exam with digital X-rays is an important part of every patient's oral health care plan. We invite you to call West Richland, WA dentist, Dr. Wally Cantu, to schedule your dental exam today.
Related Procedures