About Cosmetic Dental Veneers
Porcelain veneers are a great way to repair your smile if you have chipped, cracked, or stained teeth. West Richland, WA dentist Dr. Wally Cantu also recommends veneers to fill in small gaps and change slight position issues. Since porcelain veneers are thin and individualized to fit your teeth, these covers fit seamlessly over the front of each tooth. They are designed with the same translucency as real teeth so when the light passes through them, they match your smile naturally. Unlike crowns, which cover the entire tooth, veneers fit over just the front of the tooth, acting as a subtle solution to your aesthetic dental problems. Our staff at Crown Dental can cover up one tooth or multiple teeth so that you can finally have the beautiful smile you deserve.
In addition to porcelain veneers, Dr. Cantu also offers "no-prep veneers." This type of cosmetic dental veneer can also help transform your smile with tooth-colored composite resin. With no-prep veneers, there's no shaving of the tooth structure and they're applied directly to the teeth. This may be an ideal option for candidates who need moderate enhancement of teeth within the smile. Dr. Cantu will provide a thorough exam to determine the most suitable veneer option.
As a no-prep approach, composite resin veneers eliminate the need for reducing the enamel structure, using a local anesthetic, and wearing temporary veneers. Resin veneers are handcrafted chairside by Dr. Cantu and generally take only one visit to complete. To create and place resin veneers, a special cleansing solution will be applied to the front surfaces of the teeth, which assists the composite in adhering to the tooth structure. The appropriate shade of composite material will be selected to enhance the look of the smile and applied in a thin layer to each tooth, forming individual veneers. After the composite veneers have been cured (hardened) to the teeth with a special curing light, Dr. Cantu will expertly shape, contour, and polish each resin veneer to look and feel just like natural teeth. With proper home care and regular dental exams and cleanings, composite resin veneers can last for up to ten years.
Reviews
"Very friendly, I had several questions and they answered every single one of them. Thank you Dr. Cantu. We are very happy with your service. We'll be back in 6 months ????????"
- R.S. /
Google /
Feb 09, 2019
"excelente servicio y sobretodo bilingües"
- S.V. /
Facebook /
Feb 22, 2020
"The entire staff is friendly and gets my sense of humor, 😉 They're knowledgeable and experienced. Dr. Cantu is awesome."
- L.P. /
Facebook /
Feb 22, 2020
"I just want to say how happy I am with Crown Dental. Dr Cantu is such a sweet man...you can tell that he's the real deal. He made me feel very comfortable and hopeful about finally getting my smile back and I could tell that he really did care about my concerns regarding my ability to feel confident with my smile.His dental skills are unmatched by any other dentist I have ever been to. I braced myself as I waited for him to pull my wisdom tooth out...only to find out that he had already finished the job! The whole staff is just amazing! Every person from start to finish treated me with the utmost care and kindness. There is a VERY good presence in this practice! I know I found my Dental Home!"
- C.C. /
Google /
Feb 21, 2020
"Dr. Cantu has earned my respect. I highly recommend him as a dentist. After he worked on my teeth several times they look stunningly pretty to me, even though I have just a few teeth at this point. I must say I smoked for years, brushing and flossing cannot overpower tobacco damage to teeth. The few teeth I have left he agreed we can keep and must. Dr. Cantu's bedside manner is remarkable, even with someone like me that does not have 32 teeth. He is remarkably kindhearted. I have been to several dentist throughout my life when possible, and he stands with the best of the best. He is really blessed with a talent of excellency in dentistry, and he appears to know he is blessed. His office is very clean and appealing. His staff attentive. His assistant excellent too. His background music soothing. I am thankful to have Dr. Cantu as a dentist!"
- D.C. /
Google /
Feb 18, 2020
Previous
Next
What to Expect with Cosmetic Dental Veneers
Before each porcelain veneer is placed, Dr. Cantu must remove a thin layer of enamel from the front surface of each tooth to make room for the veneer. After the enamel is removed, a digital impression of the teeth is made and sent to a dental laboratory where a lab technician will tailor-make the patient's veneers. The veneers are made of several thin layers of ceramic. Until the veneers are ready, the patient will wear a set of temporary veneers. Once the veneers have arrived from the lab, the patient will return to our office for an appointment to have the restorations permanently bonded to the teeth. Porcelain veneers are durable and can last up to 20 years with proper oral hygiene and care.
Cosmetic Dental Veneers Treatment Aftercare
For the first few days after having porcelain veneers placed, a patient may be more sensitive to hot and cold temperatures because of the removal of the natural enamel. This should subside within a few days. A week after the veneers are placed, a patient needs a follow-up appointment at our office to make sure the mouth is responding well to the porcelain veneers. Due to the material that they are made of and since they are easy to polish, the probability of staining porcelain veneers is slight to none. However, it's still a good idea to brush after consuming foods or drinks that stain the teeth, especially coffee, soda, tea, and red wine. Veneers should be brushed with a non-abrasive toothpaste, flossed, and rinsed with mouthwash just like natural teeth. Patients should be sure to keep up with regular dental appointments so Dr. Cantu can perform professional maintenance by polishing the veneers with a special, non-abrasive paste to keep them in pristine condition.
Cosmetic Dental Veneers Anticipated Costs
The cost can vary when it comes to porcelain veneers. Factors such as the labor and skill going into creating the veneers, the number of teeth that will be treated, and the material used all play a role. Typically, porcelain veneers can cost between $1,500 – $2,500 per tooth while composite resin veneers range from $200 – $500 per tooth. Veneers are considered a cosmetic treatment and usually isn't a covered benefit under dental insurance plans. In some situations, certain plans may cover a portion of the cost for veneer procedures.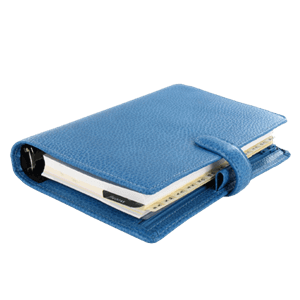 Plan Your Procedure
Procedure Recovery Location

In Office
Contact Us
Cosmetic dental veneers may be a great solution for patients who wish to revitalize their smiles. If you think porcelain or composite resin veneers might the treatment for you, give Crown Dental in West Richland, WA a call as soon as possible to set up your consultation with Dr. Cantu. We look forward to making your smile more brilliant than ever.
Related Procedures