It is common for many people to suffer from discomforting pain in the face and jaw, especially in the morning after waking up. At Crown Dental in West Richland, WA, we want to help you find the source of this pain. Known as TMJ, this condition is a painful disorder of the jaw joint (temporomandibular joint) and can be caused for a number of reasons. Dr. Walberto Cantu will examine your jaw and bite for this disorder and ask you specific questions regarding certain habits or conditions that may contribute, such as teeth grinding or misalignment. You may have recurrent facial pain, swelling in the jaw line, lock jaw, loss of the ability to open your mouth wide, inability to stop clenching or grinding your teeth (asleep or awake), and much more. Using innovative digital imaging technology, Dr. Cantu can help determine your condition and the appropriate way to treat it.
Reviews
"Very friendly, I had several questions and they answered every single one of them. Thank you Dr. Cantu. We are very happy with your service. We'll be back in 6 months ????????"
- R.S. /
Google /
Feb 09, 2019
"excelente servicio y sobretodo bilingües"
- S.V. /
Facebook /
Feb 22, 2020
"The entire staff is friendly and gets my sense of humor, 😉 They're knowledgeable and experienced. Dr. Cantu is awesome."
- L.P. /
Facebook /
Feb 22, 2020
"I just want to say how happy I am with Crown Dental. Dr Cantu is such a sweet man...you can tell that he's the real deal. He made me feel very comfortable and hopeful about finally getting my smile back and I could tell that he really did care about my concerns regarding my ability to feel confident with my smile.His dental skills are unmatched by any other dentist I have ever been to. I braced myself as I waited for him to pull my wisdom tooth out...only to find out that he had already finished the job! The whole staff is just amazing! Every person from start to finish treated me with the utmost care and kindness. There is a VERY good presence in this practice! I know I found my Dental Home!"
- C.C. /
Google /
Feb 21, 2020
"Dr. Cantu has earned my respect. I highly recommend him as a dentist. After he worked on my teeth several times they look stunningly pretty to me, even though I have just a few teeth at this point. I must say I smoked for years, brushing and flossing cannot overpower tobacco damage to teeth. The few teeth I have left he agreed we can keep and must. Dr. Cantu's bedside manner is remarkable, even with someone like me that does not have 32 teeth. He is remarkably kindhearted. I have been to several dentist throughout my life when possible, and he stands with the best of the best. He is really blessed with a talent of excellency in dentistry, and he appears to know he is blessed. His office is very clean and appealing. His staff attentive. His assistant excellent too. His background music soothing. I am thankful to have Dr. Cantu as a dentist!"
- D.C. /
Google /
Feb 18, 2020
Previous
Next
Having a disorder in your temporomandibular joint (which connects the jaw to your skull), can be extremely painful. You may not think about how much you use these joints (chewing, speaking, yawning, singing, and swallowing) until they start to hurt or cause other symptoms when they are not in proper shape or alignment. Here are a few of the life-interfering symptoms of TMJ:
Limited movement of your jaw joint while chewing or opening your mouth (also referred to as lock jaw)
Your teeth do not fit together like they used to (misalignment of top and bottom teeth)
Having headaches, migraines, or neck pains often
Pain, muscle spasms, and stiffness in the jaw area
Stuffiness and ringing of your ears, which may also be painful
When your jaw moves, it makes a popping or clicking sound
If you recognized some of these symptoms as some of your own, Dr. Cantu will consult with you to find the solution.
What to Expect with TMJ Treatment
We will perform a series of tests and diagnostic imaging services to help diagnose what is wrong with your jaw. Dr. Cantu will recommend the least invasive treatments before suggesting a more invasive approach.
After your examination and imaging, there are many suggestions we can make as not every TMJ patient is the exact same. Here are some of our typical recommendations:
Bite realignment and adjustment on your teeth
Jaw exercises as prescribed by Dr. Cantu
The consistent use of an oral appliance, such as a retainer or night guard while you sleep
Orthodontic treatments
Surgical orthodontics
Whichever treatment is chosen in your treatment planning, we will do our best to help you relieve your pain, and keep your smile healthy!
The most common way to treat TMJ initially is with a night guard, which can be custom fitted at our dental practice. It is best to avoid chewy foods and eat a softer diet until the pain decreases and is under control. You may want to rest your jaw more often, and be consistent in wearing the oral appliance that protects your bite from resting at an uncomfortable angle. Keeping your posture in check can also help. Follow all the recommendations for your treatment and pain management without the use of medication or muscle relaxers, if they are not needed.
TMJ Treatment Other Considerations
If you are wondering what other things you can do to limit jaw and facial pain, here is a list of tips to try to improve your situation:
Limit how much you chew gum. The constant motion will aggravate and inflame the jaw joints.
Do your best to not clinch and grind your teeth, especially when you are stressed out.
When you are eating, move the food to both sides of your mouth while chewing. Many people favor a certain side to chew on, and this can cause unnecessary pain from over use.
When you are sitting, or lying down for long periods of time, do not prop your chin on anything (your hand, arm, or pillow) as the pressure puts undue stress on your face and jaw. This can make you face and jaw really sore over time.
Keep your facial expressions relaxed, and have good posture. Not only will you look better, but feel healthier, too. Poor posture includes keeping your chin up, back tall and straight, and not slumping your shoulders.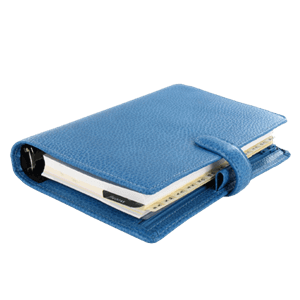 Plan Your Procedure
Procedure Recovery Location

Out-Patient
Contact Us
Less Jaw & Face Pain Today
We would like to extend a complimentary consultation at our dental practice at your earliest convenience. We can help relieve jaw discomfort, even if it comes and goes, with pain management strategies, oral appliances (night guards), or other treatments. For whatever the reason is for your pain, we will help you treat this painful condition of the jaw. Call today for your private assessment in our office.