Dr. Walberto "Wally" Cantu is a leading dentist offering cosmetic dentistry at Crown Dental in West Richland, WA. Located in Eastern Washington, his practice serves the Tri-Cities metro area including Pasco, Kennewick, Richland and surrounding areas with a range of dental treatments. His dedication to furthering his experience in the field of dentistry has led to his distinction in the domain of cosmetics. Dr. Cantu gives every patient individualized attention and is committed to providing both a comfortable and quality dental experience. His passion for education in implants and cosmetics has driven Dr. Cantu to become a member of the American Academy of Cosmetic Dentistry in the Tri-Cities metro area.
Even in high school, where he graduated in the top 3 in his class in Othello, Wa, Dr. Wally Cantu was dedicated to excellence. He continued on to attain a degree in Biochemistry at the prestigious University of Washington. Next, he finished with a Doctor of Dental Surgery degree from the Marquette University School of Dentistry in Milwaukee, WI, graduating with honors as a leader in his class. Throughout his years in school, Dr. Cantu consistently furthered his education through courses with the American Academy of Cosmetic Dentistry to get ahead in both his knowledge and clinical skills. He was awarded the APEX scholarship from the AACD for his achievements and efforts.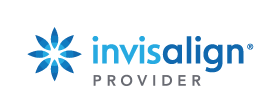 Dr. Cantu has a widespread range of dental skills, making him an ideal choice to perform your treatments. He particularly specializes in cosmetic dentistry, and is skilled in crowns, fillings, veneers, and dental implants. His techniques and specialties are integral to his ability to give complete smile makeovers, through dental bonding and contouring, scaling and root planning, bridges, sealants, and more. He also offers Zoom whitening, Invisalign, and 3D Cone Beam Computed Topography in his office. For younger children, as well as the elderly, he uses a lesser-known technique called tuttle numb for numbing lower teeth, a method that is just beginning to gain popularity. From wisdom teeth removal to dental implants, Dr. Cantu's skills and specialties are comprehensive and widespread.
Dr. Cantu is proud to be the a member of the following organizations:
American Academy of Cosmetic Dentistry (Member)
Benton Franklin Dental Society (President)
American Dental Association (Member)
Washington State Dental Association (Member)
Dr. Cantu is honored to be the recipient of the following awards:
American Academy of Cosmetic Dentistry APEX Scholarship (2014)
Nic Weber Scholarship (2014)
Excellence in Cosmetic Dentistry Marquette University
On top of practicing dentistry full time and working towards his accreditation with the American Academy of Cosmetic Dentistry, Dr. Cantu is also tremendously involved in his family life. Happily married to his wife Connie, he is a doting father to their three children, Chloe, Liam, and Warren, ages 6, 5, and 3. When he is not spending time with his family or working, he enjoys hunting, horseback riding, and golfing. A native of the Tri-Cities metro area, Dr. Cantu is also bilingual, fluent in both English and Spanish.
Reviews
"What an amazing experience!"
Test
Office Visit
"Literally the best Doctor ever!"
H.F.
Healthgrades
"Dr. Cantu is very knowledgeable and considerate to all patients. He takes the necessary time to discuss your main concerns and explain the treatment you may need. I have referred family and friends to Dr. Cantu!"
J.C.
Healthgrades
"Found a dentist after some time of searching!:) It was as comfortable as it could have possibly been. Great job to Dr. Cantu and his assistant. Very informative and easy to talk to. In and out and feel great!! Thanks!"
S.Y.
Facebook
"DR. Cantu was awesome! Definitely goes above and beyond for his patients as well the Nurses. I will recommend all my friends and family ?"
T.S.
Facebook