Our dentist, Dr. Walberto Cantu, and his staff at Crown Dental in West Richland, WA want to ensure the comfort and confidence of every patient before, during, and after their dental procedure. With nitrous oxide, also called laughing gas, happy gas, or inhalation sedation, patients are temporarily sedated and calmed so that they feel less anxiety and discomfort. Since nitrous oxide anesthetizes patients just enough to eliminate pain and apprehension, they are still conscious enough to listen to instructions, making it a valuable tool for dental procedures. The clear, odorless gas is administered comfortably through a hood over the patient's nose, and Dr. Cantu controls the amount according to each patient's individual needs.
Reviews
"Very friendly, I had several questions and they answered every single one of them. Thank you Dr. Cantu. We are very happy with your service. We'll be back in 6 months ????????"
- R.S. /
Google /
Feb 09, 2019
"Very nice clean professional office the staff is excellent feel very welcome very good environment nothing but the best technology"
- P.G. /
Google /
Jul 26, 2019
"Super professional and nice. Good prices for dental work with or without insurance."
- A.K. /
Google /
Jul 21, 2019
"I would definitely go back! He was able to get me in the same day and he took care of multiple problems at once! He was also super nice and made the experience as relaxing as possible."
- K.K. /
Google /
Jul 03, 2019
"Crown Dental is a relaxing environment. They are very friendly and full of joy. It shows that they not only love their jobs, but also they care about each individual patient."
- C.W. /
Google /
Jun 21, 2019
Previous
Next
Typically, nitrous oxide is combined with oxygen for safer results. To begin sedation, the dentist places a nasal hood over the patient's nose and the patient is instructed to breathe normally through their nose in order to inhale the gas. The nitrous oxide will start working within a few minutes and the patient will begin to feel light-headed. After that, the patient will notice a tingling sensation, usually in their arms and legs, or a vibrating feeling that is followed by a warmth through the body. Once the gas takes full effect, the patient should experience a sense of euphoria, or well-being. Unlike other forms of sedation, the dentist can determine the exact amount of time that the nitrous oxide is needed. Therefore, it can be switched on and off at any given time, depending on the patient's needs.
Once the dentist has stopped the supply of nitrous oxide, the gas should leave the body within 3 – 5 minutes, which means that the patient should have no "hangover" effect and is safe to drive home after the procedure. Since nitrous oxide is a relatively safe form of sedation, there are usually no negative side effects associated with the gas. In rare instances, a patient may report slight nausea. If a patient is prone to nausea, it is suggested they eat something before receiving nitrous oxide.
The exact price of nitrous oxide can vary depending on whether the cost of the gas is charged per hour or per visit. A patient can normally expect the cost of the gas to be between $75 and $100, but it is best to check with a dentist in order to get a better understanding of the price. In addition, our front office can check with the patient's insurance company to see if nitrous oxide is partially or fully covered.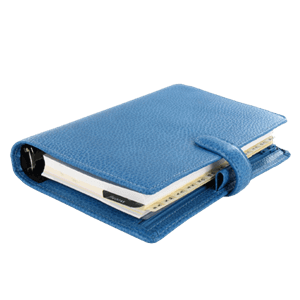 When you contact our office to schedule an appointment, we are happy to answer any questions you may have regarding sedation. We can walk you through the process and discuss the advantages and disadvantages. Please contact us today to schedule your consultation to see if nitrous oxide is right for you.
Related Procedures