If you get an infection in the soft inner section of a tooth, also called the pulp, the entire tooth can begin to rot and die. A root canal from our team at Crown Dental in West Richland, WA can remove the pulp to keep the infection from spreading and to relieve your pain. Once the pulp is removed, our dentist Dr. Wally Cantu and his staff will fill the inside of the tooth or put a crown over it to guard against infections in the future. Since infections can also enter the blood and infect other parts of the body, root canals are important in maintaining your overall health. If you have heart problems, you should be sure to take antibiotics before and after your root canal to protect against infections.
Reviews
"Very friendly, I had several questions and they answered every single one of them. Thank you Dr. Cantu. We are very happy with your service. We'll be back in 6 months ????????"
- R.S. /
Google /
Feb 09, 2019
"I am so impressed because every time I've had dental work done Ive need to take medication (lorazepam) and had to have some one drive me and yesterday I didn't need noting and was worked on both right sides of my teeth I had a deep cleaning plus several tooth feeling and I was able to drive back to Othello with out a problem .. thanks Wally and Anthony for making me feel so relaxed and helping me over come my fear ...?? I give you a big thumbs up ?? And 5 stars ?? ?? ?? ?? ?? is an Under statement"
- A.G. /
Google /
Apr 19, 2019
"Amazing dentist ??!! Recommended."
- A.G. /
Facebook /
Apr 17, 2019
"Great Staff! Would recommend to anyone that needs dental work. They have great communication."
- T.C. /
Google /
Apr 12, 2019
"Crown Dental is absolutely the best dental office in the Tricities! The staff is amazing, they make sure your feel welcomed every time. Dr. Cantú is super straight forward with his work and provides you in depth with your best options (latest in technology). I can now smile with confidence again!!! P.S it's also the cutest office ever!"
- J.R. /
Google /
Apr 11, 2019
Previous
Next
Before the root canal begins, the dentist will numb the patient's teeth and gums with a local anesthetic, as well as nitrous oxide gas for further patient comfort and relaxation if needed. Once the patient is prepared, we will carefully remove the pulp from the decayed tooth, both the visible portion of the tooth and the root below the gum line. After the tooth is removed, Dr. Cantu will place a crown or filling material to strengthen and protect the treated tooth.
After the root canal treatment, the patient's lips and gums will remain numb for a few hours, but the patients will be able to drive and leave to recover at home. If the patient is feeling any pain after the procedure, they can take an over-the-counter painkiller, following the instructions on the label. If we placed a temporary crown over the tooth, the patient will return after the permanent crown is created and sent back to the office. Dr. Cantu will then place the crown and check the fit. The patient should return for annual dental exams and professional cleanings twice a year, or as recommended by our team.
The cost of the root canal will depend on how many teeth are being treated and where the teeth are located in the mouth. The front teeth cost from $300 - $1,500, bicuspids cost from $400 - $1,800, and molars cost $500 - $2,000. Additional costs may be added for emergency cases if the patient needs a same day or weekend root canal. If a crown or other dental implant is used, that cost will be added to the patient's total cost.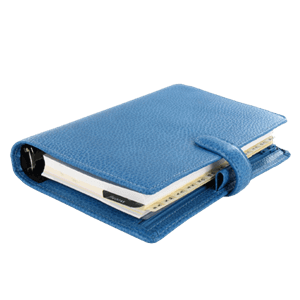 If you have a toothache or infection, make an appointment to have the dentist look at your tooth and talk about treatments, including a root canal. A root canal can prevent more serious dental problems and relieve your pain.
Related Procedures