If you have a gap between your teeth that you want to have fixed, Dr. Wally Cantu and his staff at Crown Dental in West Richland, WA can offer a dental bridge procedure. A false tooth, or pontic, is supported by 2 or more attached crowns that are placed over the surrounding teeth. These surrounding teeth, or abutment teeth, anchor the false tooth in the correct position so that biting and chewing do not loosen it. Dr. Cantu and offers dental bridges made of metals, porcelain, or a combination of materials. Aside from the traditional bridge described above, Crown Dental also offers other options to fix gaps. Cantilever bridges are when one or more crowns support a false tooth on just one side, and Maryland bridges are when wings or framework attached to the natural teeth support the false tooth. The range of bridges ensure that there is an option at Crown Dental that is ideal for you.
Reviews
"Always a pleasant experience visiting Dr. Cantú, staff is awesome and friendly."
- L.R. /
Google /
Dec 05, 2018
"Dr. Cantu is very knowledgeable and personable. As somebody who doesn't particularly enjoy the dentist, he and his staff do an EXCELLENT job creating a welcoming environment fit for all. This is definitely a lifetime dentist."
- R.H. /
Healthgrades /
Feb 01, 2019
"EVERYTHING WAS FIRST RATE. DR.CANTU IS KNOWLEDGEABLE AND EXTREMELY PERSONABLE."
- C.K. /
Google /
Jan 30, 2019
"Very professional and pleasant experience. Dr. Cantu gave me the best dental experience I have ever had in my short 46 years of teeth. He replaced an old filling quickly, painlessly, and seemingly effortlessly. Thanks Cantu!!"
- M.P. /
Google /
Jan 24, 2019
"For any kind of dental work you won't be disappointed with Crown Dental and its staff. From beginning to end their service is amazing! Dr. Cantu does a great job at explaining your options and making you feel at ease! Thank you for the experience, it definitely won't be my last visit!!"
- N.G. /
Facebook /
Jan 24, 2019
Previous
Next
Preparing and placing a dental bridge usually takes at least 2 appointments. During the first visit, we will prepare the abutment teeth by filing them down to make room for the dental crowns. After the teeth are prepared, our trained assistant will take impressions of the teeth, which will be sent to a dental laboratory where experts will create a bridge, including the pontic and surrounding crowns for the abutment teeth. While the permanent bridge is being created, the dentist will place a temporary bridge over the patient's teeth for protection. Once the custom-made bridge is returned to the dentist's office, the dentist will remove the temporary bridge and cement the permanent bridge into place. We will check and adjust the bridge to give the patient their best fit, but the patient may need to return in a few weeks to have their fit and bite re-checked.
Dental bridges can last 5 – 15 years, or longer with proper home came and regular exams and cleanings by the dentist. Patients can keep their bridges and natural teeth healthy by brushing twice a day, flossing, and using an antiseptic mouthwash daily. Patients should make annual dental exams and bi-annual dental cleanings with their dentist to ensure the bridge is clean and in good condition.
A traditional or cantilever bridge starts at $1,500 and can be over $12,000. Maryland bridge is $1,000 – $2,500. Most dental insurance carriers will cover some or part of the cost of the bridge, so the front office will consult with the patient's insurance to get a better estimate of the patient's out-of-pocket costs. The cost of the bridge will include the appointments for the impressions and fitting, plus any follow up visits needed to adjust the bite and fit.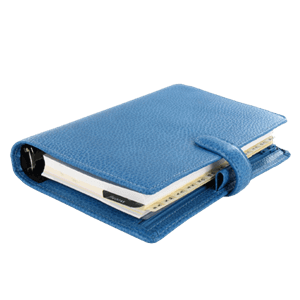 If you avoid smiling to hide a gap in your teeth, call our office to schedule a consultation and learn about dental bridges and if they are right for you. Your dentist can tell you if a dental bridge can improve the appearance of your smile and give you a healthier mouth.
Related Procedures