One of the most important services that we offer at Crown Dental in West Richland, WA is oral pathology screenings for cancer, pre-cancer, and other oral diseases. During a patient's regular dental exam, we can use our state-of-the-art dental technology to check for oral pathologies and abnormal tissue. Our dentist, Dr. Walberto Cantu, uses the VELscope screening technology, an effective hand-held diagnostic devise for early detection of oral diseases. Since the best defense against cancer is early detection, we suggest that all of our patients, particularly those over the age of 18, undergo oral cancer screening at their annual dental exam. Crown Dental is proud to offer an effective tool to combat pre-cancer, cancer, and other diseases of the mouth.
Reviews
"Always a pleasant experience visiting Dr. Cantú, staff is awesome and friendly."
- L.R. /
Google /
Dec 05, 2018
"Dr. Cantu is very knowledgeable and personable. As somebody who doesn't particularly enjoy the dentist, he and his staff do an EXCELLENT job creating a welcoming environment fit for all. This is definitely a lifetime dentist."
- R.H. /
Healthgrades /
Feb 01, 2019
"EVERYTHING WAS FIRST RATE. DR.CANTU IS KNOWLEDGEABLE AND EXTREMELY PERSONABLE."
- C.K. /
Google /
Jan 30, 2019
"Very professional and pleasant experience. Dr. Cantu gave me the best dental experience I have ever had in my short 46 years of teeth. He replaced an old filling quickly, painlessly, and seemingly effortlessly. Thanks Cantu!!"
- M.P. /
Google /
Jan 24, 2019
"For any kind of dental work you won't be disappointed with Crown Dental and its staff. From beginning to end their service is amazing! Dr. Cantu does a great job at explaining your options and making you feel at ease! Thank you for the experience, it definitely won't be my last visit!!"
- N.G. /
Facebook /
Jan 24, 2019
Previous
Next
Taking only a couple minutes of your appointment time, the oral screening with the VELscope technology is fast and painless. Using light, the VELscope is passed over the teeth and gums while your dentist performs a visual examination. Your dentist will also be using his fingers inside to feel the surface of the skin to feel for any bumps or abnormal soft tissue textures. If any areas are of concern, your dentist may schedule a biopsy to excise the tissue for further testing.
Men and women over the age of 18 should have an oral cancer screening at least once a year. If you use any type of tobacco products regularly, have a family history of oral cancer, or see a lesion in your mouth, you should make it a priority to have an oral screening by your primary dentist regularly.
The cost of an oral cancer exam is usually between $15 – $35, and is included in the cost of the patient's dental exam. Since this is a preventative procedure, oral cancer exams are usually covered by dental insurance. If this service is not covered by your insurance, you can talk to our Billing Coordinator about your out-of-pocket costs.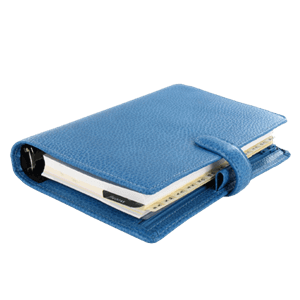 We use the latest in oral health technology to diagnose patients to give more treatment options and a better oral health. We hope you will consider our office a trusted, comprehensive dental practice where you can get the services and screenings needed for optimal health. Call and schedule your appointment today.
Related Procedures