About Fluoride Treatments
A professional fluoride treatment at Crown Dental in West Richland, WA can provide protection for dental enamel to prevent decay. Fluoride, a natural element that strengthens teeth, is found both in most toothpastes as well as water in the U.S. However, damaged or developing teeth often need more in order to be fully protected. Crown Dental dentist, Dr. Walberto Cantu, recommends fluoride treatments at any age for patients who suffer from cavities or have inadequate oral health. Patients from 6 months to 16 years of age should also undergo professional fluoride treatments at Crown Dental to help protect and strengthen the enamel on their teeth. Our dentists suggest that patients receive fluoride treatments not just to strengthen enamel, but also to prevent the growth of bacteria in the teeth and mouth.
Reviews
"Very friendly, I had several questions and they answered every single one of them. Thank you Dr. Cantu. We are very happy with your service. We'll be back in 6 months ????????"
- R.S. /
Google /
Feb 09, 2019
"I am so impressed because every time I've had dental work done Ive need to take medication (lorazepam) and had to have some one drive me and yesterday I didn't need noting and was worked on both right sides of my teeth I had a deep cleaning plus several tooth feeling and I was able to drive back to Othello with out a problem .. thanks Wally and Anthony for making me feel so relaxed and helping me over come my fear ...?? I give you a big thumbs up ?? And 5 stars ?? ?? ?? ?? ?? is an Under statement"
- A.G. /
Google /
Apr 19, 2019
"Amazing dentist ??!! Recommended."
- A.G. /
Facebook /
Apr 17, 2019
"Great Staff! Would recommend to anyone that needs dental work. They have great communication."
- T.C. /
Google /
Apr 12, 2019
"Crown Dental is absolutely the best dental office in the Tricities! The staff is amazing, they make sure your feel welcomed every time. Dr. Cantú is super straight forward with his work and provides you in depth with your best options (latest in technology). I can now smile with confidence again!!! P.S it's also the cutest office ever!"
- J.R. /
Google /
Apr 11, 2019
Previous
Next
Professional fluoride treatments are usually given every 6 months at the patient's regular cleaning. The dentist may use acidulated phosphate fluoride (APF) or neutral sodium fluoride, depending on the condition of the patient's mouth. The fluoride treatment may be given as a gel, foam, or varnish that is applied to dried, clean teeth for 1 – 4 minutes. Due to the high concentration of fluoride in professional treatments, patients should never swallow any of the fluoride.
Patients should not eat, drink, or smoke for at least 30 minutes to allow the treatment time to fully penetrate the enamel. If any fluoride is swallowed, the patient may become nauseous, but when used properly, professional fluoride treatments are safe and effective. Patients may talk to their dentist about home fluoride treatments if they are at high risk for tooth decay.
A fluoride treatment is usually included in a typical dental exam and cleaning, which is usually covered by the patient's insurance. If paying out of pocket, a professional fluoride treatment will usually cost between $20 and $50. Since fluoride treatments are a preventative measure, patients should consider that investing in fluoride treatments may save them from more expensive fillings and dental work.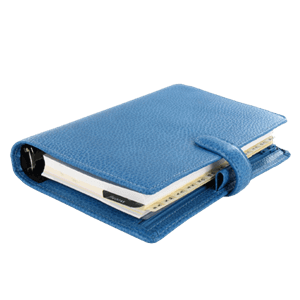 Patients with developing teeth or who are at higher risk for developing tooth decay and dental cavities, should ask their dentist about professional fluoride treatments during their regular exam and cleaning. Your dentist can help you determine if a professional fluoride treatment is right for you and if further precautions, like prescription home fluoride treatments will improve your dental health.
Related Procedures