About Dental Bonds and Contour
If you struggle with cracked, chipped, or discolored teeth and want to achieve a brighter, more beautiful smile, our staff at Crown Dental in West Richland, WA can help. Through dental bonding and contouring, our dentist Dr. Walberto Cantu can restore your teeth without the use of invasive procedures. Dental bonding is the application of simple resin that matches the color of your teeth to hide subtle flaws, even out imperfections, and fill in gaps. Dental contouring is the careful reshaping of the enamel to enhance the tooth's length, shape, or surface. The combination of dental bonding and contouring can help reshape and brighten your teeth to so that you can smile with confidence.
Reviews
"Always a pleasant experience visiting Dr. Cantú, staff is awesome and friendly."
- L.R. /
Google /
Dec 05, 2018
"Dr. Cantu is very knowledgeable and personable. As somebody who doesn't particularly enjoy the dentist, he and his staff do an EXCELLENT job creating a welcoming environment fit for all. This is definitely a lifetime dentist."
- R.H. /
Healthgrades /
Feb 01, 2019
"EVERYTHING WAS FIRST RATE. DR.CANTU IS KNOWLEDGEABLE AND EXTREMELY PERSONABLE."
- C.K. /
Google /
Jan 30, 2019
"Very professional and pleasant experience. Dr. Cantu gave me the best dental experience I have ever had in my short 46 years of teeth. He replaced an old filling quickly, painlessly, and seemingly effortlessly. Thanks Cantu!!"
- M.P. /
Google /
Jan 24, 2019
"For any kind of dental work you won't be disappointed with Crown Dental and its staff. From beginning to end their service is amazing! Dr. Cantu does a great job at explaining your options and making you feel at ease! Thank you for the experience, it definitely won't be my last visit!!"
- N.G. /
Facebook /
Jan 24, 2019
Previous
Next
This treatment option is fast and painless. We will begin by etching the surface layer of the tooth and applying a conditioning gel which will help ensure the resin will correctly bond to the tooth. The resin itself is matched to the existing tooth color and shaped to match the teeth near it. After that, a hardening light is used to harden the resin, and then the tooth is polished to to its final shape. This procedure is usually performed in the dentist's office with little or no anesthesia.
Patients should expect results to last for 3-10 years after this treatment. Good dental hygiene can prolong the duration, so patients are encouraged to follow a good home oral care routine and visit their dentist for regular exams and cleanings. Since dental bonding is easier to chip or stain than dental veneers, patients should avoid staining foods and drinks, quit smoking, and avoid biting hard objects. Even after the results diminish, the teeth can often be easily re-treated in order to prolong the results.
Prices will vary depending on the condition of the teeth and the number of teeth that are treated, but patients should expect to spend between $50 and $300 per tooth. If the bonding or contouring is being performed to correct a trauma or accident, the patient's insurance may cover some of the costs. Our front office will check to determine the patient's coverage before billing.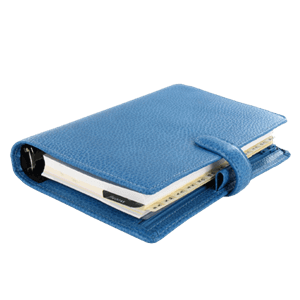 Small Fixes, Big Improvements
Dental bonding and tooth contouring can help eliminate minor blemishes and cosmetic imperfections in your smile. Bonding and contouring is a fast, painless procedure that helps your teeth not only look better, but also improves your oral health by removing places for plaque and tartar to hide. Contact our office today and learn about how dental bonding and contouring can help you.
Related Procedures