West Richland, WA dentist Dr. Walberto Cantu is skilled at crown lengthening to enhance the visual appeal and health of your gums and teeth. Crown lengthening may appear to sound confusing to some patients because it sounds like it entails adding length to the tooth. A more precise term is crown exposure because some of the gum tissue is trimmed away to show more of the enamel. Some patients may need crown lengthening for aesthetic reasons if they would like to improve a "gummy" smile. Crown lengthening might also be performed if there is not enough tooth structure to support a dental crown or other restoration. In this case, these are reshaped so that a healthy fit of the restoration can be achieved. To get more information on crown lengthening, schedule an appointment at Crown Dental in West Richland, WA.
Reviews
"Very friendly, I had several questions and they answered every single one of them. Thank you Dr. Cantu. We are very happy with your service. We'll be back in 6 months ????????"
- R.S. /
Google /
Feb 09, 2019
"This place is incredible! Friendly, clean, professional and 1st class. An amazing experience that I recommend highly!"
- N.L. /
Google /
May 09, 2019
"Excellent dentist office, staff is very professional and receives each patient with a smile. Cindy in the front desk is detailed oriented and efficient with questions, and speaks Spanish. Anthony is very friendly and listens to your concerns, uses extra care when doing a procedure. I hate x rays and he did an outstanding job. Dr. Cantu is the most dedicated dentist I've ever had. He answers the phone and helps you with questions, appointments and never in a hurry to hang up. My cleaning was painless and he took the time to go over Invisalign options, how the trays work and explained every little detail. When visiting this office, it gives you a family environment feeling instead of a regular doctors office where you procrastinate to go. Highly recommend!"
- Y.C. /
Google /
May 09, 2019
"I just had my cleaning (I am the dentist) with our hygenist Frances! She rocks, so gentle, friendly and welcoming. She is top notch. Dentistry doesn't have to be painful; don't let a bad experience keep you from your dental health and needs!"
- D.W. /
Google /
Apr 26, 2019
"Dr Cantu is a Very nice and good dentist he explains things so you can under stand thanks Dr Cantu."
- B.V. /
Google /
Apr 25, 2019
Previous
Next
If you are considering crown lengthening, you should be in good overall health, particularly regarding the gums. Problems, such as gum (periodontal) disease, might have to be addressed before crown lengthening can be done. Most frequently, crown lengthening is done for aesthetic reasons to fix a "gummy" smile. In such situations, excessive gum tissue could be eliminated to balance the proportion of tooth to gums and provide you a raised, even gumline. In some cases, crown lengthening may also be required to complete a dental restoration. Dr. Cantu might want to uncover more of your tooth so as to put in a filling, bridge, or crown. For most patients, as long as a periodontal disease is not present, this procedure can be performed effectively.
To begin the procedure, local anesthesia is injected into the treated regions to minimize any discomfort. This injection will numb the area of the mouth that Dr. Cantu will be addressing. If you feel anxious or have dental fears, you can talk about other sedation options with Dr. Cantu in your initial consultation to help you stay comfortable and calm throughout the process. Once you are ready, the gum tissue is removed in small segments to slowly show more of your enamel, and then your gumline will be sculpted for a lifted and even look. Once Dr. Cantu has finished the process, he will close the gums and then rinse your mouth.
Following your treatment, your gums could be sore and inflamed. Over-the-counter pain relievers and cold compresses can be utilized to lessen your discomfort, but Dr. Cantu can write a prescription for antibiotics and/or pain medication if necessary. Patients will need to adhere to a soft food or liquid diet for several days while the mouth heals. You should also be diligent and keep your mouth clean at home with soft brushing and mouthwash, but avoid dental floss. In some cases, you might need to make another appointment at Crown Dental to track your recovery. Dr. Cantu will also always assess your gums at your yearly dental examination.
The cost for crown lengthening will differ based on why it is being done. Dental insurance companies might cover a part of the expense in certain scenarios. In any case, our financial coordinators will get in touch with your insurance provider to uncover what your personal expenses will be prior to discussing your choices for payment. If you do not have insurance, Dr. Cantu can help estimate your expenses in your consultation and also provide you with more information on low-interest dental financing, which could help to make your treatment easier to afford.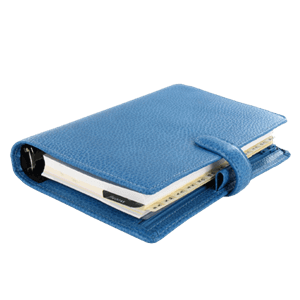 Whether you want to improve your smile or oral health, find out more information on crown lengthening treatments at Crown Dental. By eliminating gum tissue, it is possible to enhance the overall look of a "gummy" smile or prep your mouth for a dental restoration. Schedule an appointment with Dr. Cantu to determine if you're a candidate for restorative or cosmetic crown lengthening treatments at Crown Dental in West Richland, WA.