Over 10 – 15% of adults suffer from teeth grinding, or bruxism, while they sleep, causing health issues like jaw pain, headaches, tooth pain, swelling, and more. Eventually teeth grinding can lead to expensive and extensive dental problems as the teeth are worn down and damaged. At Crown Dental in West Richland, WA, our dentists offer quality, customized night guards to keep you from grinding your teeth or clenching your jaw in your sleep. These night guards are designed from impressions taken at an appointment with Dr. Wally Cantu and his staff so that they fit your teeth and mouth to help protect your teeth and make your sleep more comfortable.
Reviews
"Always a pleasant experience visiting Dr. Cantú, staff is awesome and friendly."
- L.R. /
Google /
Dec 05, 2018
"Dr. Cantu is very knowledgeable and personable. As somebody who doesn't particularly enjoy the dentist, he and his staff do an EXCELLENT job creating a welcoming environment fit for all. This is definitely a lifetime dentist."
- R.H. /
Healthgrades /
Feb 01, 2019
"EVERYTHING WAS FIRST RATE. DR.CANTU IS KNOWLEDGEABLE AND EXTREMELY PERSONABLE."
- C.K. /
Google /
Jan 30, 2019
"Very professional and pleasant experience. Dr. Cantu gave me the best dental experience I have ever had in my short 46 years of teeth. He replaced an old filling quickly, painlessly, and seemingly effortlessly. Thanks Cantu!!"
- M.P. /
Google /
Jan 24, 2019
"For any kind of dental work you won't be disappointed with Crown Dental and its staff. From beginning to end their service is amazing! Dr. Cantu does a great job at explaining your options and making you feel at ease! Thank you for the experience, it definitely won't be my last visit!!"
- N.G. /
Facebook /
Jan 24, 2019
Previous
Next
Once the patient decides to get a night guard, they will schedule an appointment at their dentist to have impressions of the upper and lower teeth made. The impressions will be sent to a dental laboratory where a custom-fit night guard will be crafted for the patient. Once the night guard is returned to the dentist, the patient will come in to have their night guard fitted by their dentist.
The night guard can last for several years with proper home care. The patient should clean the mouth guard before and after each use. Depending on the type of material used when making the mouth guard, the dentist will give the patient more specific care instructions. Patients should bring their night guard to all future dental appointments so the dentist can check for general wear and decide when it needs to be replaced.
Compared to over-the-counter night guards, custom night guards are more expensive, but some or all of the cost may be covered by the patient's dental insurance if it is medically necessary. A night guard custom fit by a dentist can cost from $200 - $1,100, but they are more comfortable and last longer than store bought night guards.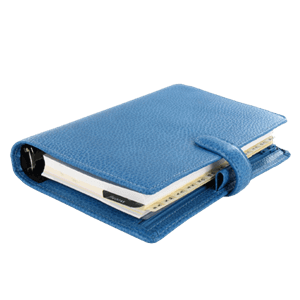 If you are one of the 30 – 40 million Americans who wake up with headaches or mouth pain, ask your dentist about a custom night guard that can protect your teeth from grinding and clenching. Not only will you get a better night's sleep, but you'll also protect your teeth from serious damage.
Related Procedures